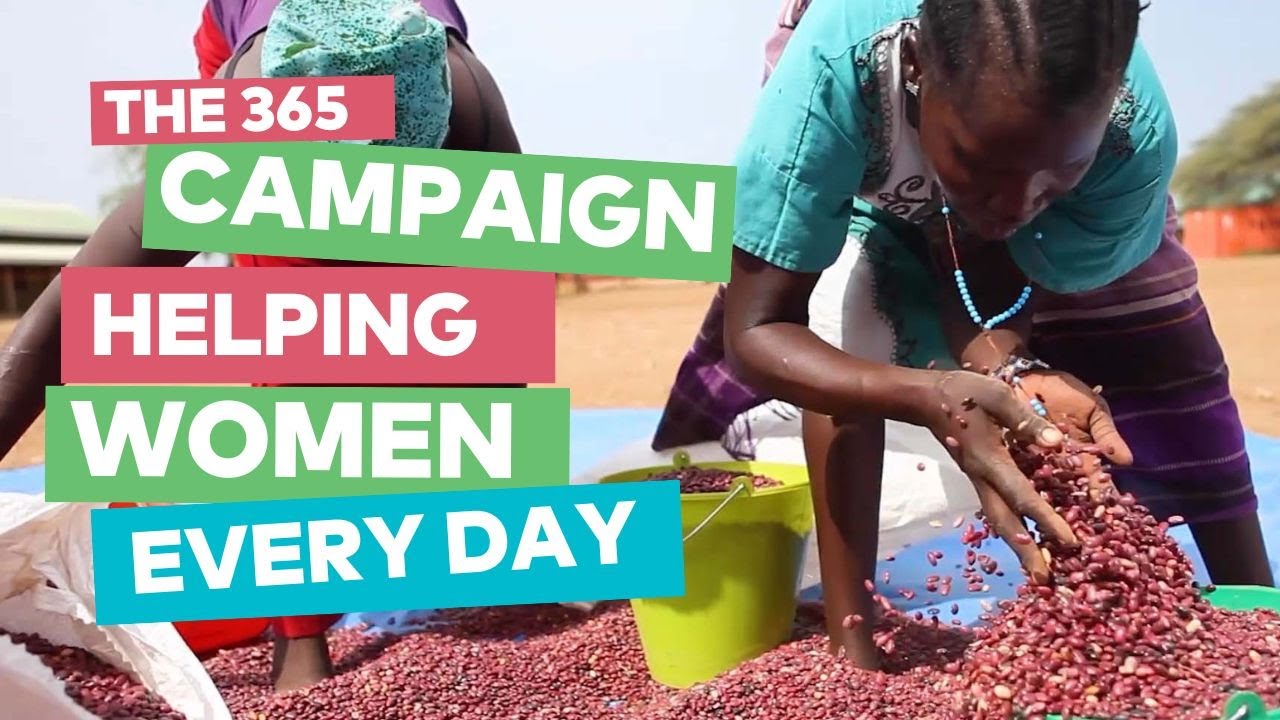 Help A Woman Reach Her Potential
All over the world, women support their families. Women provide food and women collect water. A world with no poverty starts with empowering these women, so they can keep changing the world one day at a time.
ERDO's 365 Campaign brings the stories and needs of women and girls forward. There are amazing projects you can support to become part of a woman's success.
We're so excited you're joining us on this journey to support women around the world every day of the year!
Wezesha
This program in Burundi provides female small business owners with access to financial services and business management training from which they are generally excluded because of their gender. Traditional banks in these areas do not want to lend money to women because it is considered too risky, too administratively-intensive, and without sufficient profit. Microloans give women the opportunity to expand their businesses, increase their income and better provide for their families.
Fluffles and Flocks
ERDO is bringing female farmers in Zimbabwe free range chickens and rabbits. We are providing these women with training on animal care and giving them business and marketing skills. You can bring food and an income to a small family farm in Zimbabwe today!
Archer's Post
The families in Archer's Post, the part of Samburu County where ERDO works, are pastoralists. They rely on raising livestock for their livelihood. Around 73% of the population here live in poverty. Young people are having trouble establishing themselves and earning an income to care for their families. Since it has been difficult to farm, young adults have been setting up small businesses to create their own income. ERDO has been working with these young adults to grow their small businesses.
Kenya
Caroline's Story
CAROLINE is one of the young mothers we are supporting in Kenya, where we are training women to run their own small businesses and create an income for their families. We are working directly with women who, like Caroline, became mothers quite young and had little education as a result.
Caroline frequents the local market and has learned to buy small goats, selling them for a profit. She often buys and sells animals in the same day and has become quite successful. Caroline is often accompanied to the market by her three-year-old son. With the money she earns from her livestock business, she can take care of her family's daily needs and provide for their future.
365 Stories
Meet Adelaide
May 23, 2019
Adelaide is a widow with six children.  She bakes and sells chapati (a popular African flatbread) as a small business.  She started her business with the equivalent of only $8.  As you can imagine.
Meet Nadine
September 05, 2022
Nadine is the mother of four. Before joining Wezesha, ERDO's microfinance program, she had a small fruit vending business. Read how this program changed her life!